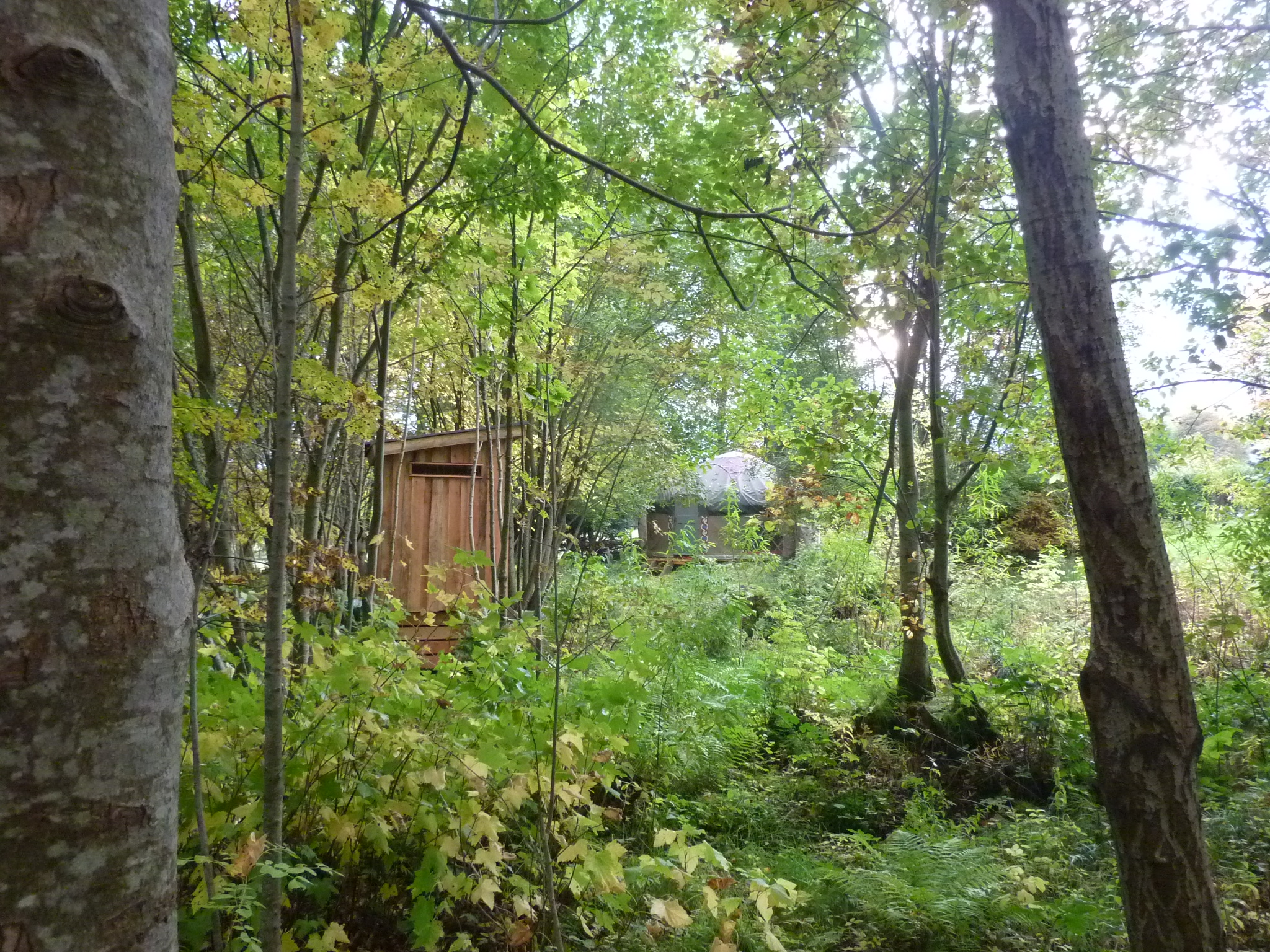 As the year draws to an end we thought it would be nice to pause and reflect, and let you know what we have been up to in 2018, and look forward to plans in 2019.
Its been a really busy 12 months at BIPA and we have been working hard to develop the site towards our Permaculture design. The focus this past year has been on getting in the infrastructure to enable us to run as a business, as well as a functioning, sustainable 'micro-croft' or smallholding. So we have built a yurt with a woodburner as a workshop/teaching space, constructed a larch clad compost toilet, dug foundations, framed walls and hauled tons of timber and materials for our cabin construction, built brash fences and gates, redesigned the vegetable garden layout and mulched new paths, extended and expanded our orchard forest garden plant guilds, harvested loads of berries, rhubarb, peas, beans, kale, tatties, and salads, foraged blaeberries, haws, rosehips, brambles and chanterelles, moved and consolidated the compost bays, fitted extra waterbutts, built tool sheds, installed solar PV, continued our woodland managment and regeneration (and finally cleared the rubble midden at the bottom, which got recycled into the foundations for our eco camping cabins!) We've also managed to continue renovating the house with the exterior mostly finished and more rooms inside now refurbished. The only downside is that we have reached the end of the year somewhat exhausted so we're having a nice relaxing 'winterval' between Christmas and New Year to recoup our minds and energies…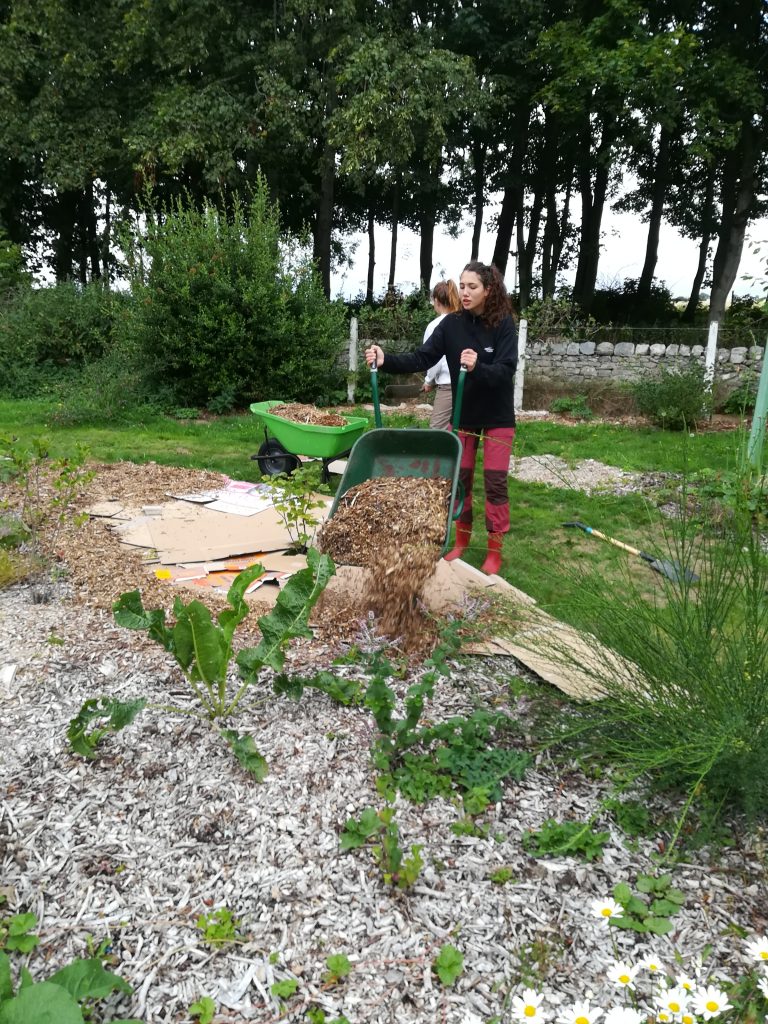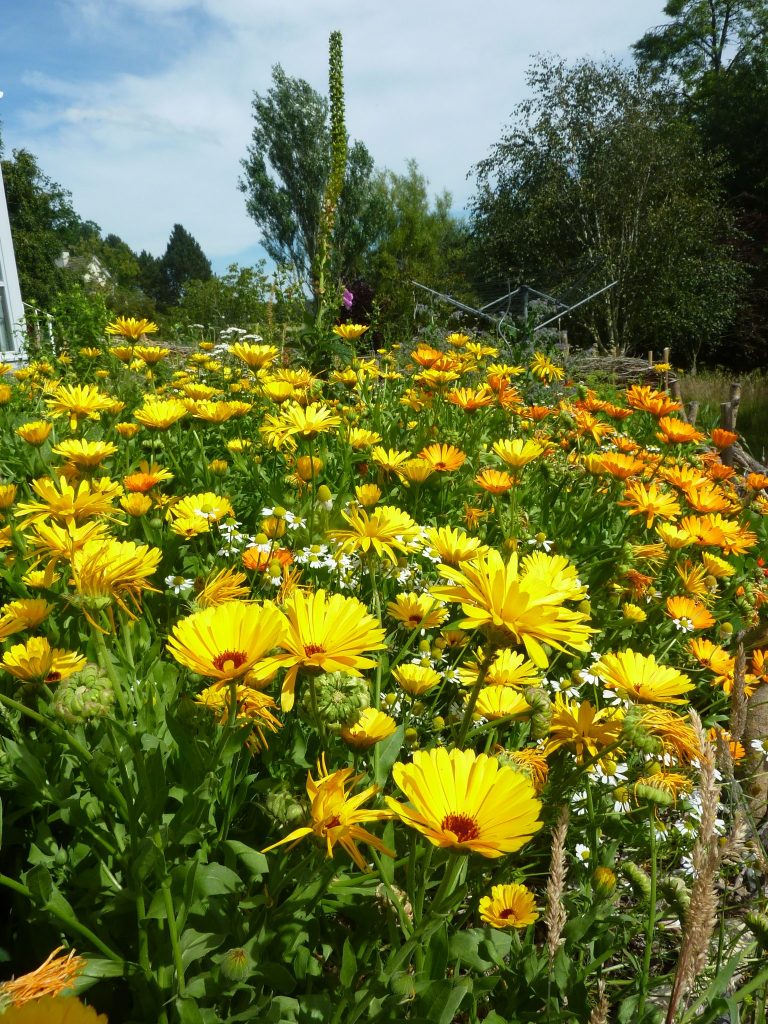 We've also been busy with a local community food project, MOO food, and have helped to plant a orchard of 50 fruit and nut trees, planted up potato boxes with salads, herbs and veg for people to help themselves to, and worked with school and community groups to help people to grow their own food.
The weather has been a challenge at times this year, with a drought from May until August ( although not as bad as the south of UK experienced) We upped our water butts so hopefully will be prepared next summer..
We've been busy harvesting and preserving, making lots of chutnies, jams, preserves, wine, syrup and cordial, and experimented with some fermented rosebay willow herb tea which is very nice!
I also took part in an exhibition at Inverness Museum and Art gallery (IMAG) in September, which was a collaborative show looking at the hidden food networks in the highlands, more details can be found here. It was good to get back into my art practice and make use of the lovely studio!