Welcome to Black Isle Permaculture & Arts (BIPA), Clive and Julie's ecological household, garden and woodland on the beautiful Black Isle, 13km north of Inverness in the Highlands of Scotland. As well as being our home, we offer eco friendly accommodation, occasional workshops, creative residencies and volunteering opportunities focused on regenerative living.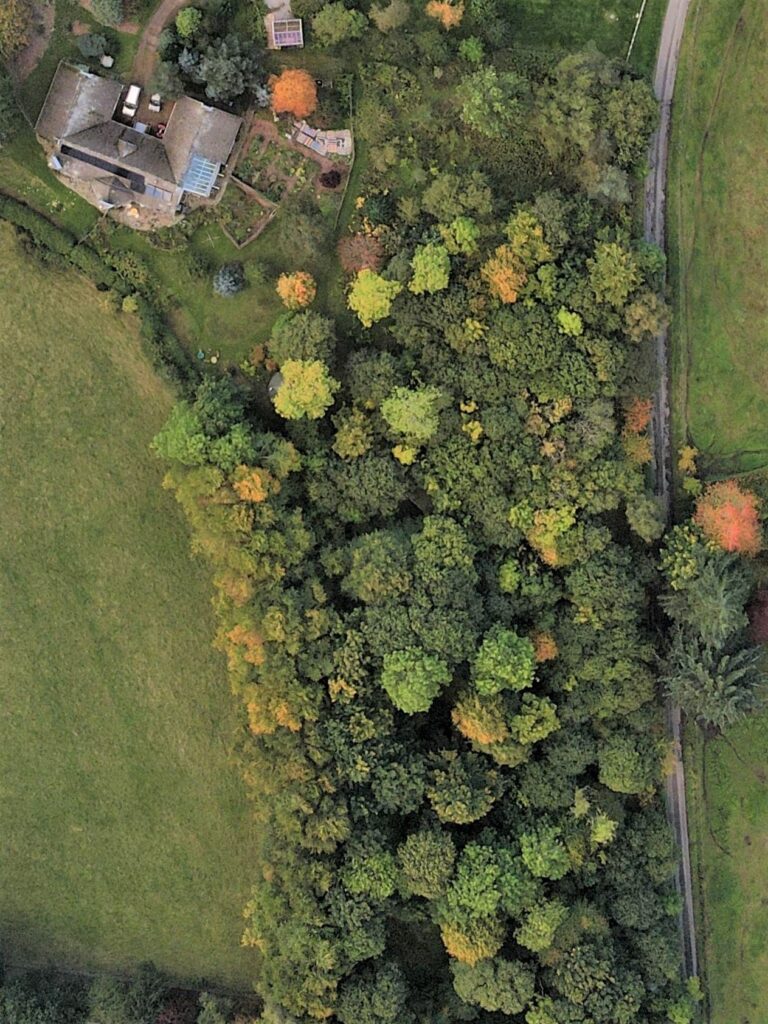 The household and gardens here are being nurtured using design and techniques to create a balanced ecosystem for people, plants and animals while also adapting to the unfolding climate and ecological crisis. We have a mosaic of meadows, forest gardens, mixed woodland, wildlife pond and bog garden, a kitchen garden growing vegetables, salads, herbs, fruit, polycultures of wild flowers for insects and pollinators, and some free range hens. Organic and no dig methods create healthy soil and closed loop systems ensure so nothing is wasted, for example composting, wormeries, mulching, reusing/upcycling materials, and wood processing for firewood and construction.
OUR ACCOMMODATION
We invite you to stay in one of our unique woodland eco cabins. Combining environmentally friendly features, artistic touches and rustic charm, the Green Tourism Gold rated cabins are ideal for eco conscious travellers who want to experience simple living! We have two eco friendly cabins sited in our small woodland, called Siskin and Coll Cabin. The names are derived from the place and nature around them. Siskin is a small bird which is common around the woods. Coll is Hazel in the Ogham ancient medieval tree alphabet, and in Celtic mythology Hazel is associated with wisdom, creativity and knowledge.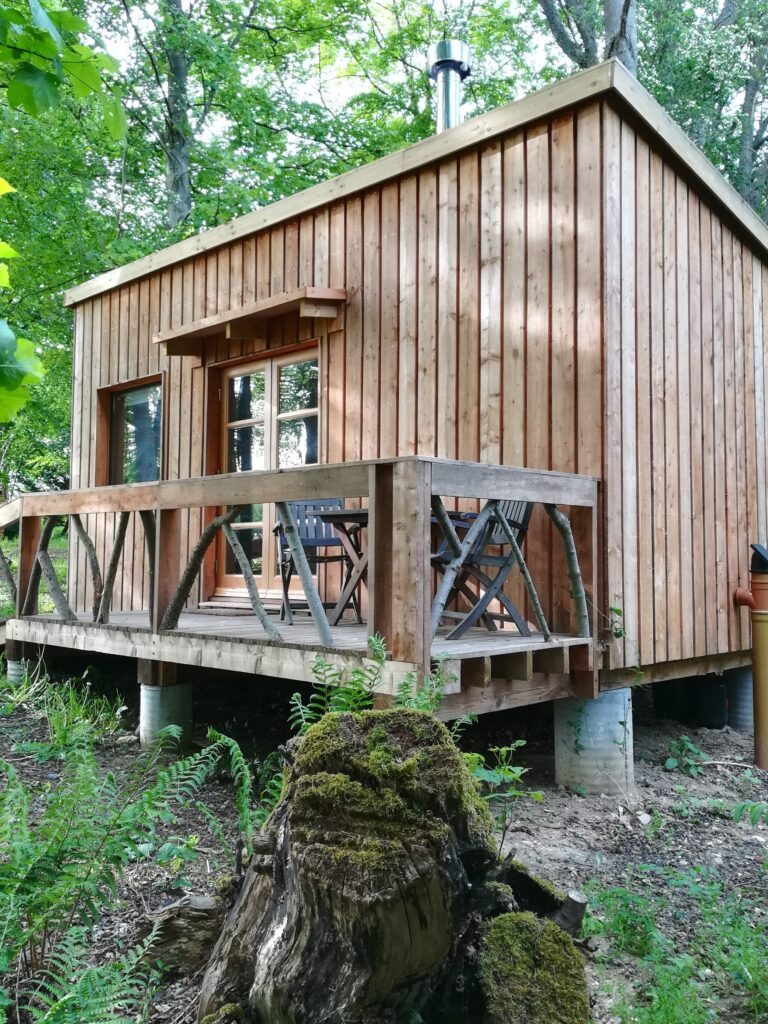 SISKIN CABIN
Siskin Cabin sleeps two in a double bed, and is a compact, cosy space with a woodburner, dining/seating area, cooking facilties, a bucket shower and compost toilet, and a tranquil outdoor deck looking over the woods and fields.
COLL CABIN
Coll Cabin is our slightly larger space, also sleeping two in a comfortable double bed, with a bucket shower and compost toilet in the bathroom, but with a larger living space, woodburner and also a desk/workspace area if you are looking for a relaxing and creative space.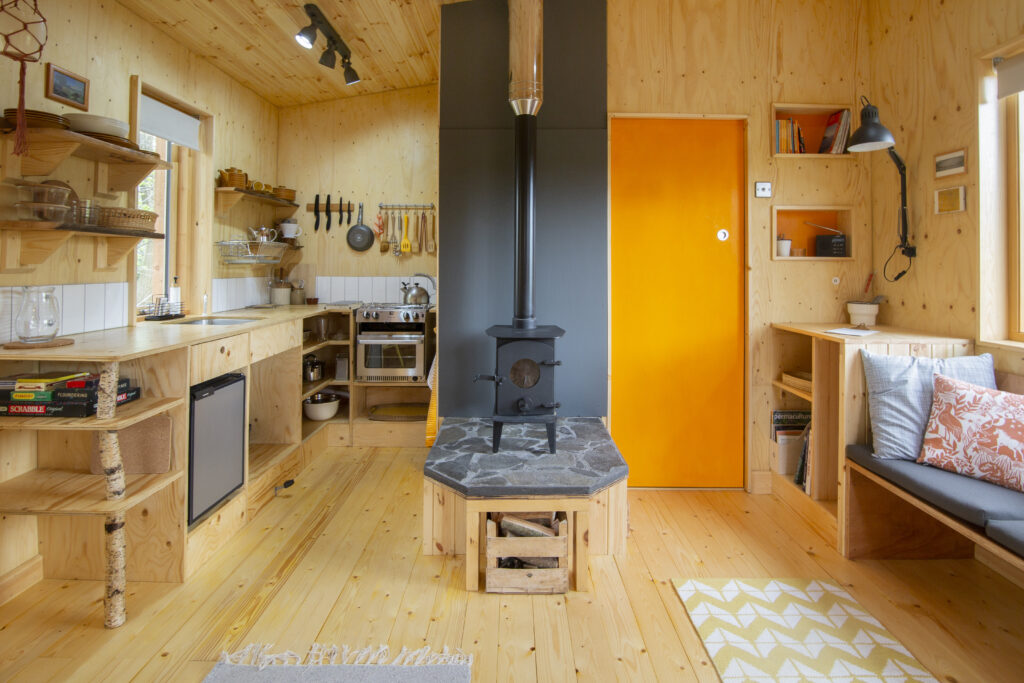 Black Isle Permaculture & Arts
5

Stars - Based on

94

User Reviews
We've been a LAND (Learning Action Network Demonstration) Centre since 2018, a welcoming place where visitors can see how the ethics, principles, nature connection and design processes which make up 'Permaculture' have been applied to the physical site and how we try to live more lightly on the planet here.
We sometimes host volunteers through the seasons as part of the WWOOF scheme, if you are interested in volunteering please see our profile on the WWOOF UK site.
We also welcome visitors by appointment, and hold occasional open days and workshops, follow us on Facebook or Instagram to keep up to date.
Please contact us at [email protected] for more info or to find out more about a slow and sustainable Permaculture inspired holiday! You can also find us on sustainable holiday planner Holiable.com. Look out for details of events on our Facebook page @BIPASCOTLAND.